School Uniform
From September 2022, School Uniform will be as below.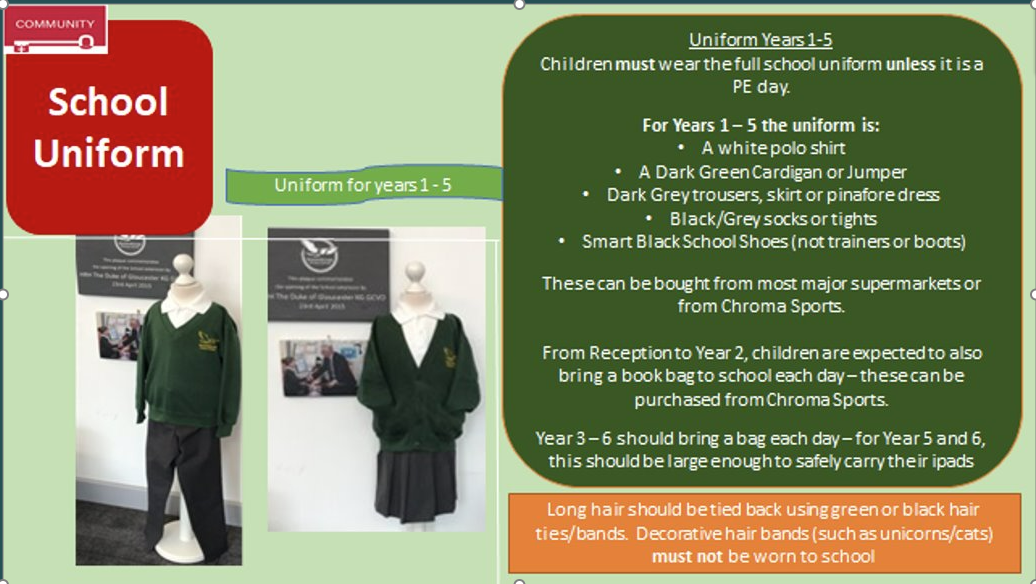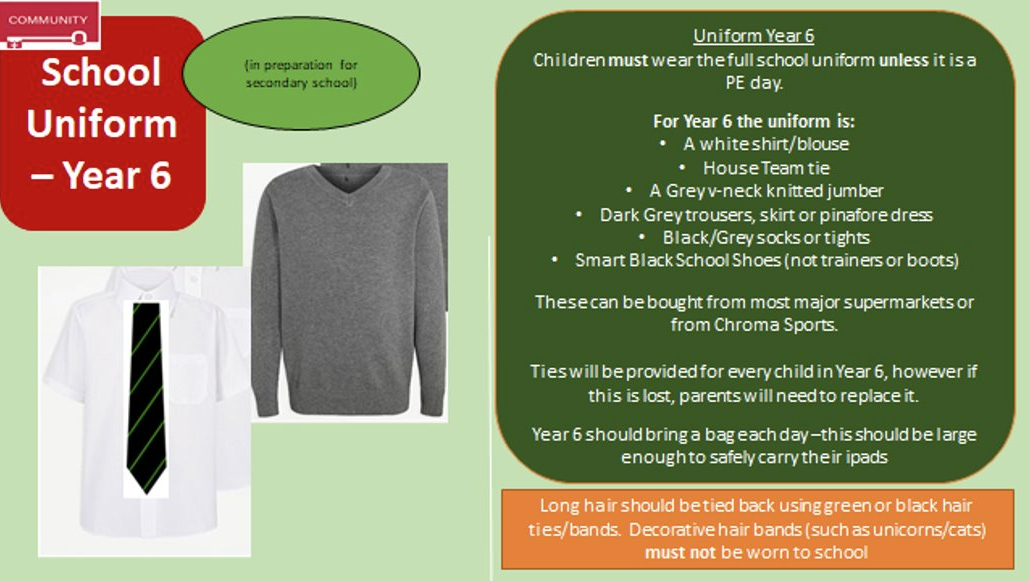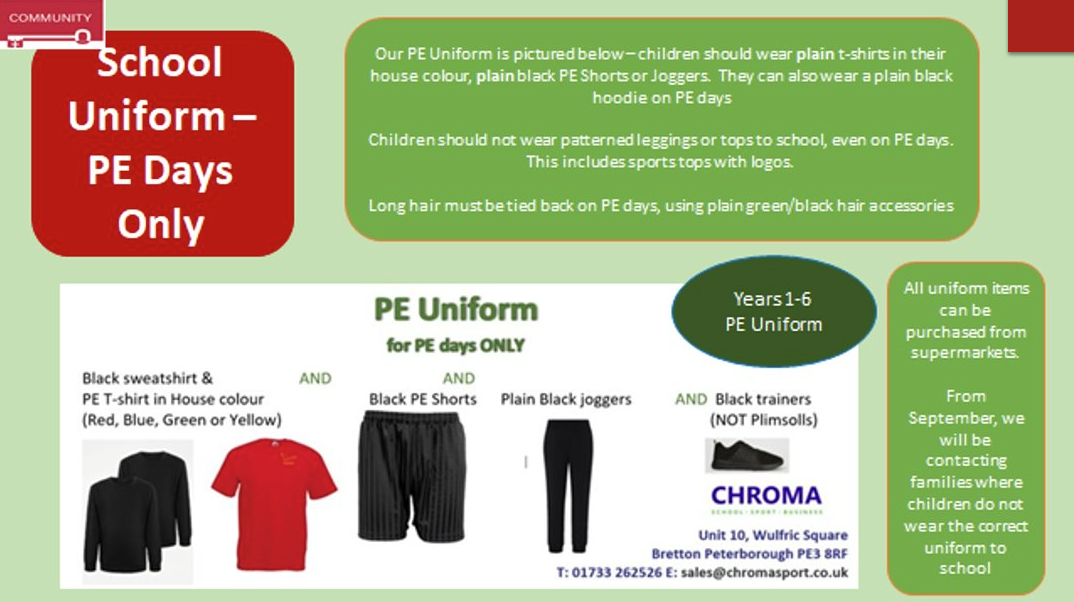 We do not stock school uniform in school, but use a local stockist. To purchase uniform please contact:
Chroma Sport, 10 Wulfric Square, Bretton, PE3 8RF Tel: 01733 262526 or visit their website www.chromasport.co.uk
Alternatively, you may purchase uniform without a logo from most supermarkets. Please note that uniform with a logo is not essential.
If you are interested in purchasing second hand school uniform, please contact the school office.